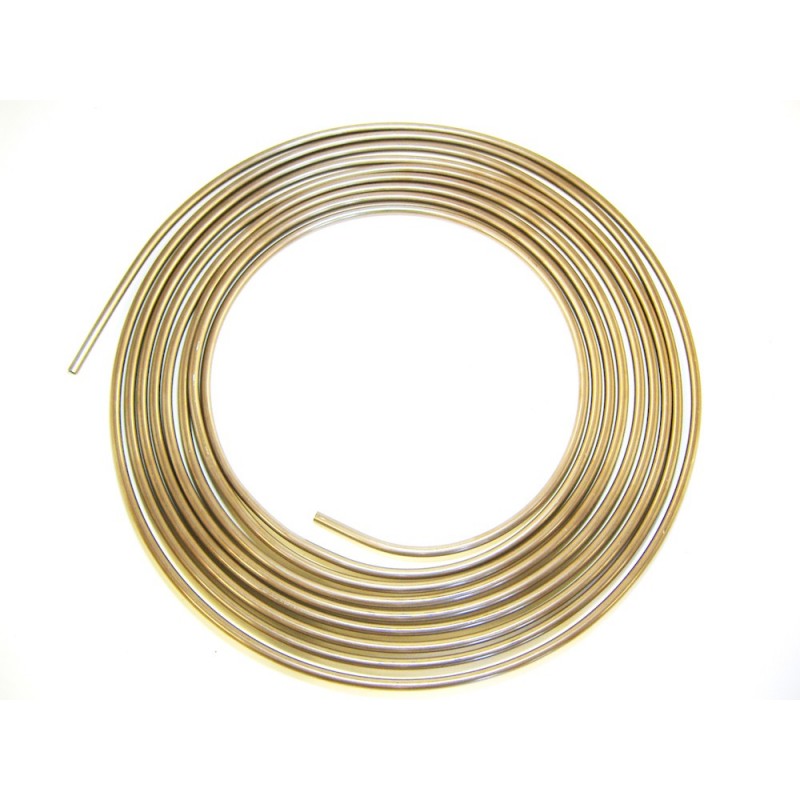  
Cunifer tubing 6 mm - custom made
4 - 5 Weeks;
shipping excl
.
Delivery time 2 - 3 days; wiring harness 10 - 15 days.


- length up to 5000 mm


- each end can be configured to your needs


- rust free


- 6 mm diameter for fuel line replacement


- complies to EN12449 &


- DIN74234


Cunifer tubing 6 mm - custom made


following options can be selected:
- length
- end of tubing (z. B. straight cut, bulging for hose, DIN flare with M12x1 hollow screw)
Prices:
- each meter tubing: 7.8 Euro 
- bulging per side 7 Euro
- DIN flare with screw per side 10 Euro
(Prices include VAT; without shipping)


cunifer tubings are made of a copper-nickel-iron alloy. Cunifer is almost rust free. Oxidation process is significantly decelerated by a very thin oxyde layer comparable to Aluminium. Through this layer the inertial color changes from copper to a light gray. Cunifer tubing is really easy to install as it can be bent by hand. Installation is possible without additional tools.
Content: 6 mm cunifer tubing made to order
Customers who bought this product also bought: