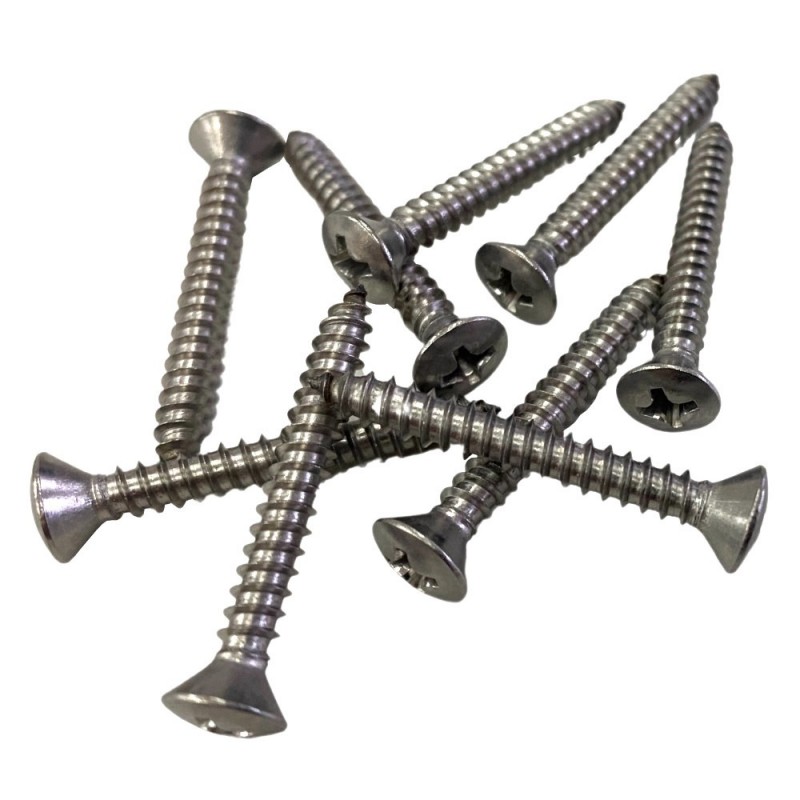  
Mercedes G W460 Screws Sill Plates (replaces OE N007983004245)
4 - 5 Weeks;
shipping excl
.
Delivery time 2 - 3 working days; wiring harness 20 working days (production lead time)


- For all Mercedes G-models W460and early W461


- Rustfree stainless steel


- Replaces OE part number  N007983004245


The sill plates of a Mercedes G W460 and W461 areattached with galvanized steel screws. These corrode over the years. The screws head are so heavyly corroded that the screwdriverdoes not have any grip; the srews shafts are rusted so thin that they tear off. Removal of the sill plates is then no longer possible without considerable effort.


We offer these screws in rustfree stainless steel quality. The screws are sold in a set of 20 pieces. This number of pieces is sufficient for the short and the long G.


Content: 20 pieces Mercedes G W460 screws sill plates (replaces OE N007983004245)
Data sheet
model

MB W460/ W461
Customers who bought this product also bought: