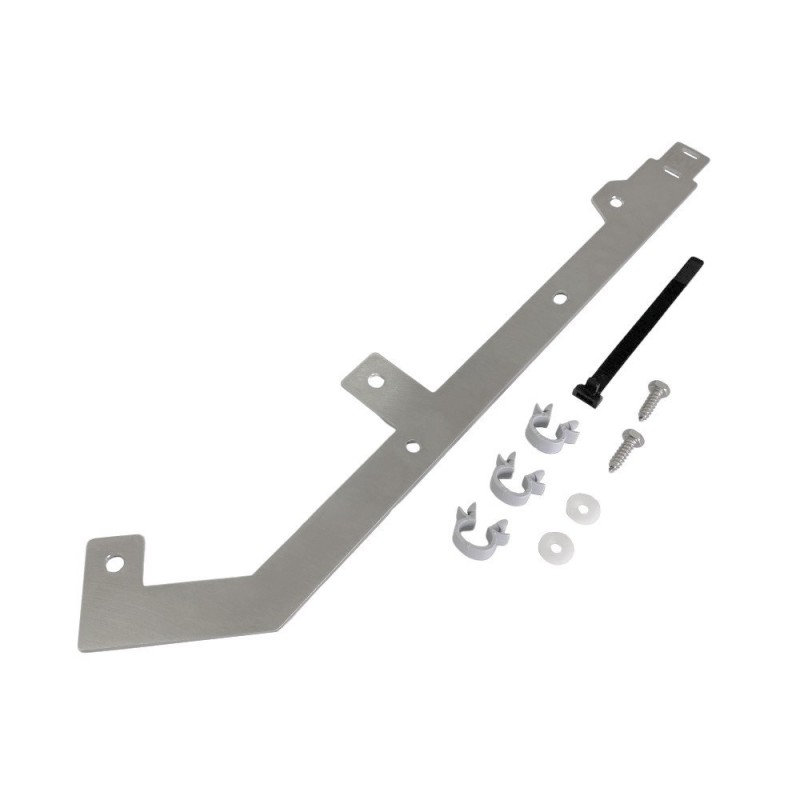  
Mercedes W124 Cable Holder Rear Subframe (replaces A1245455047, A1075462743)
4 - 5 Weeks;
shipping excl
.
Delivery time 2 - 3 days; wiring harness 10 - 15 days.


- Better than the original part


- High Quality reproduction in Stainless Steel Quality


- Replaces OE part number A1245455047 and A1075462743


- Made in Germany


In most cases, the cable holder mounted on the rear subframe for the ABS cables is heavily rusted. Replacements are no longer available from the factory.
We offer a durable solution that is also visually appealing. We have had the cable holder remanufactured with OE part number A1245455047. It is a laser cut, edged and cleanly deburred stainless steel part. The cable strap also eliminates the need for the plastic clip with part number A1075462743.


Content: 1 x Mercedes W124 Cable Holder to Rear Subframe (replaces A1245455047, A1075462743)