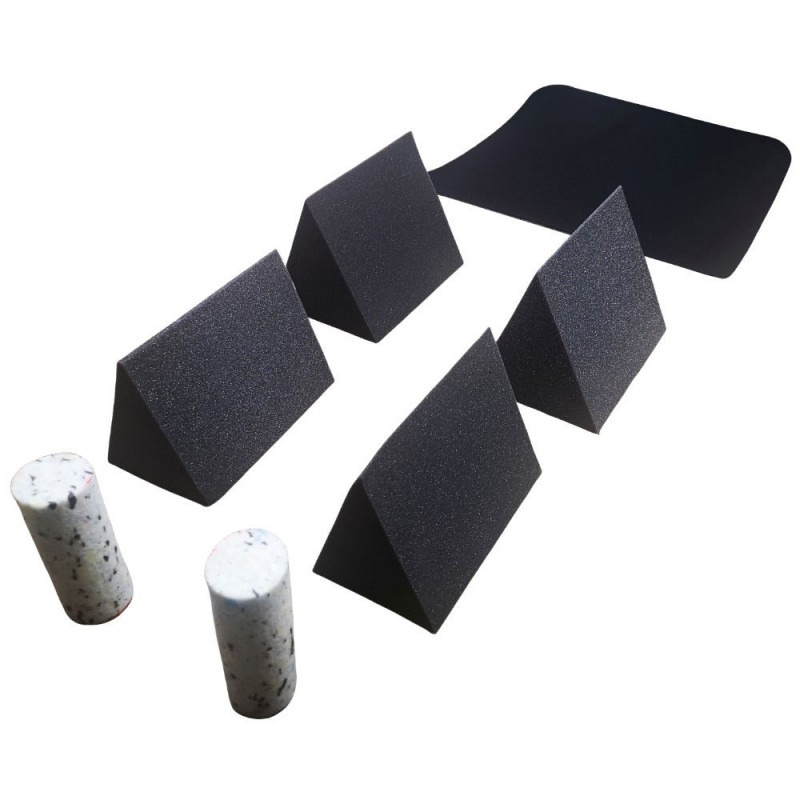  
Mercedes W126 seat reinforcement
4 - 5 Weeks;
shipping excl
.
Delivery time 2 - 3 working days; wiring harness 20 working days (production lead time)
- suitable for W126 driver or passenger seat


- complete set


- ready to install


- Made in Germany


- not suitable for coil spring seat frames


Every Mercedes W126 driver sooner or later feels like having to reinforce the seats. The front corners depress even at the lightest load. The seat cheeks tilt so hard at each turn that you almost slide off the seat. The causes are: 1. the glue in the upper coco mat disintegrates and 2. the seat core / springs have become soft.
Of course, you can now install a new coconut mat and reinforce the spring by adding additional spring elements. But there is another, much cheaper way:


We have put together a reinforcement kit for the Mercedes W126 seat, which brings the seat back into top shape. At first the coconut mat must be stabilized. The set includes a shaped mat. This is placed between the coco mat and spring core. As a result, the springs can no longer press into the coco mat.


To stabilize the side cheeks, two large and two small foam wedges are included in the set. These are inserted one after the other into the sides. This overall package does not make the seat overly hard but gives it a comfortable, as new condition.


Important Notice: cannot be installed in seat frames with coil springs (see Fig. 4).


Content:
1 x reinforcement mat
2 x foam cylinders
2 x triangular foam wedge big
2 x triangular foam wedge small
Customers who bought this product also bought: