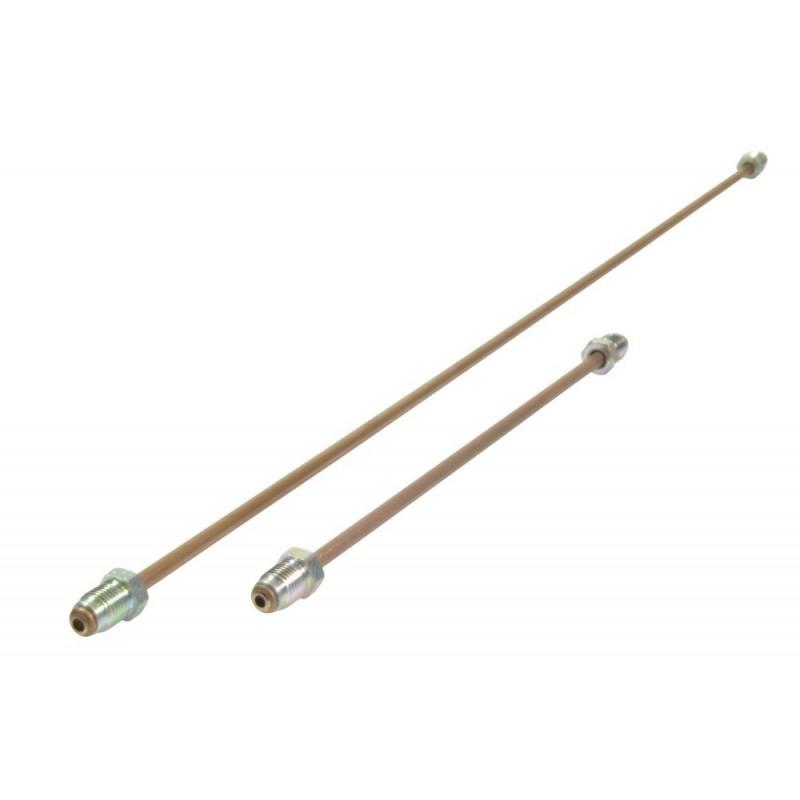  
Mercedes W124 hydraulic lines for self leveling system
4 - 5 Weeks;
shipping excl
.
Delivery time 2 - 3 days; wiring harness 10 - 15 days.
- hydraulic lines für Mercedes W124 self leveling system
- set of lines btw. switch and pressure resevoirs
- rustfree cunifer quality
- easy to install
The set consists of the two hydraulic lines between the levelling switch at the back of the cat near the stabilizer bar and the two pressure reservoirs left ad right hand side.


In comparison to the cheap original steal lies the set offered by us is made of high quality cuinfer lines. These ar emuch easier to istall and highly corossion resistant.


The set consists of two lines:
- Cunifer Hydraulic line (right hand side) - OE number A1243204853
- Cunifer Hydraulic line (left hand side) - OE number A1243204953


Customers who bought this product also bought: