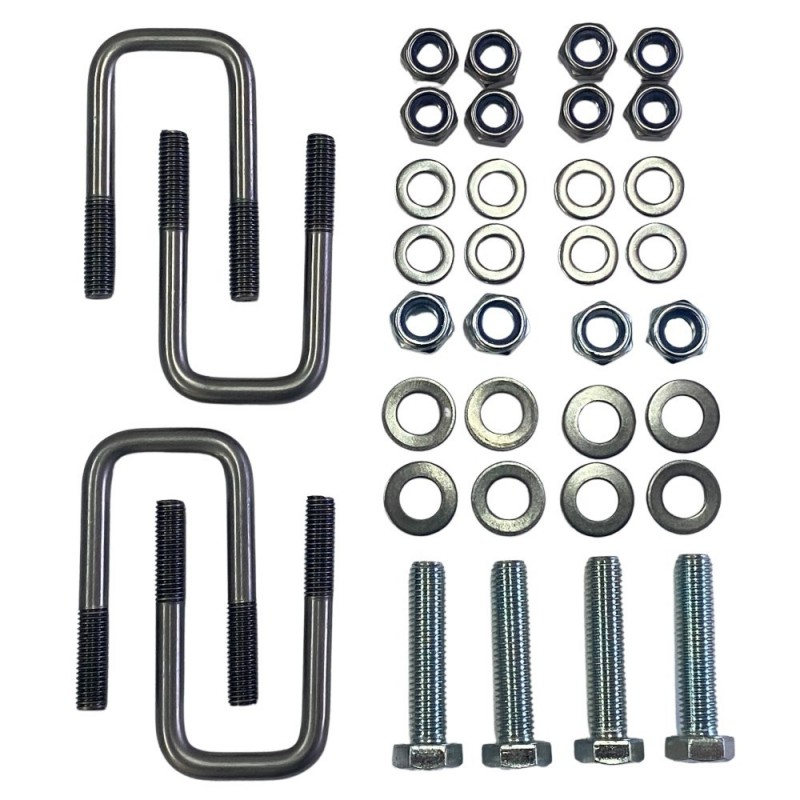  
Mercedes G-Wagon front Stabilizer Assembly Kit
4 - 5 Weeks;
shipping excl
.
Delivery time 2 - 3 working days; wiring harness 20 working days (production lead time)


- High quality assembly parts


- Kit covers the fron stabilizer


- Suitable for W460, W461 and W463


Mercedes G-Wagon front Stabilizer VA Assebly Kit covers all bolts and nuts and even the U-bolts for mounting the front stabilizer.


The set consists of bolts with factory strength class 10.9 and matching nuts. The U-bolts were made exclusively for us from stainless steel. The threads are rolled. The matching nuts and washers are also made of stainless steel material.


Content:
- 4 x bolts, 4 x nuts and 8 x washers for the outer stabilizer bearings (steel 10.9 galvanized)
- 4 x U-bolts made of stainless steel, 8x washers, 8 x nuts for mounting the inner stabilizer bearings
(replaces A4603235026, N000931012182, N913002012004, N910113010000) 
Data sheet
model

MB W460/ W461
MB W463
Customers who bought this product also bought: