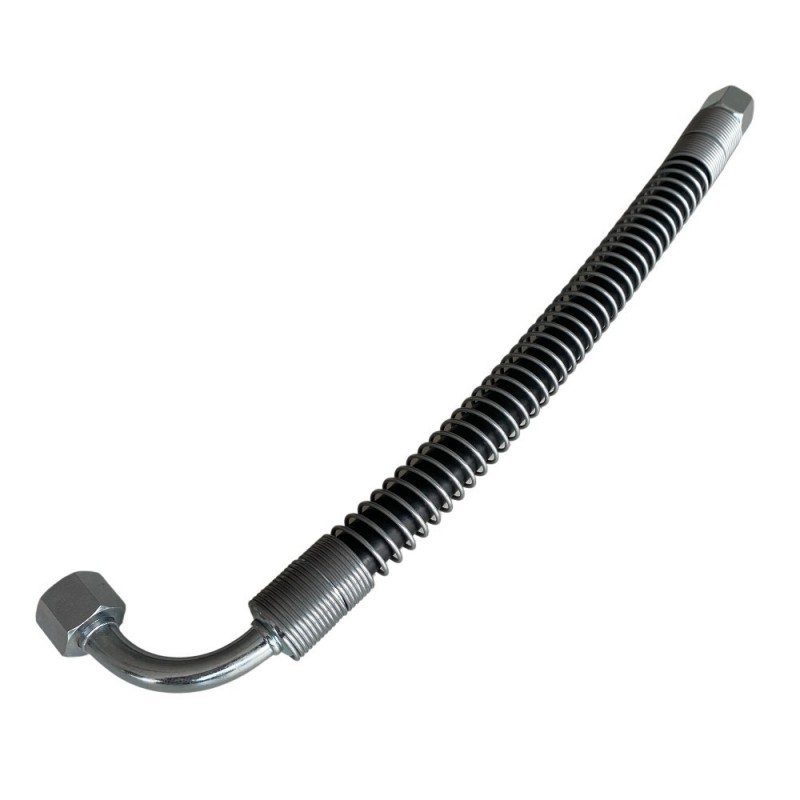  
Mercedes Transmission Oil Hose (replaces A0199978382) with anti-kink spring
4 - 5 Weeks;
shipping excl
.
Delivery time 2 - 3 days; wiring harness 10 - 15 days.


- Replacement for OE part A0199978382


- Highest quality with anti-kink spring


- 100% fit


- 100% TÜV conformity


The transmission oil hoses become porous in the compression area over the years. Oil begins to seep through the hose. In addition, the hose fittings as well as the kink protection springs have usually already become unsightly due to corrosion.


The hose we offer is a remanufacture from OE components. Our Reproduction is based on the original hose with the part number A0199978382. In comparison to the todays OE available successor hose (replaced by A2209971652) we offer a hose with anti-kink protection spring.


Content: 1 x Mercedes transmission oil hose (replaced A0199978382) with anti-kink spring.
Customers who bought this product also bought: