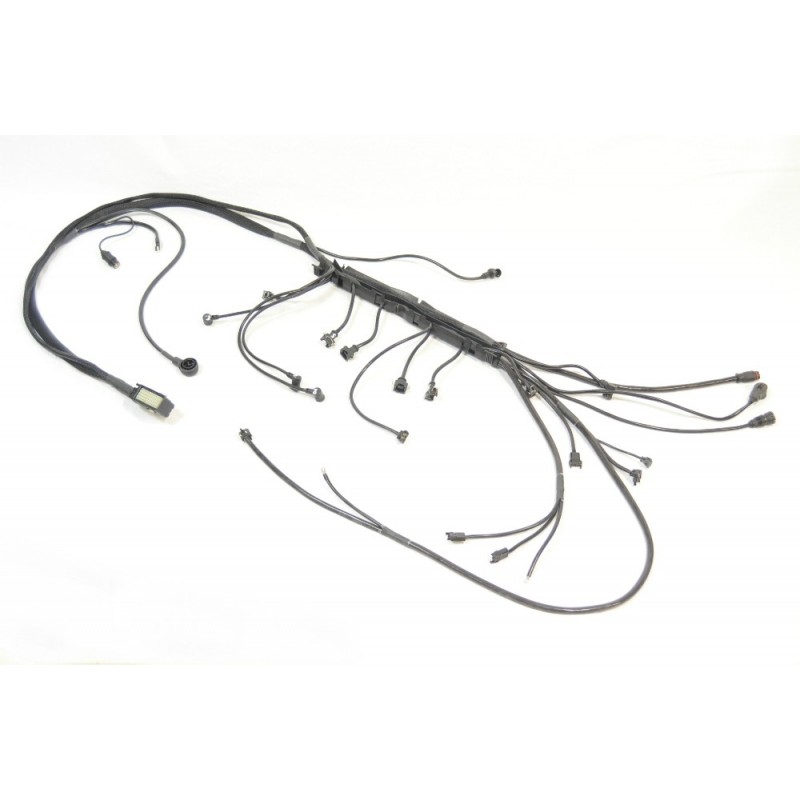  
Mercedes Engine Harness A1244405532 (RHD)
4 - 5 Weeks;
shipping excl
.
Delivery time 2 - 3 working days; wiring harness 20 working days (production lead time)


- suitable for W124 with M104 Motor



- ONLY Right Hand Drive


- completely made of temperature-resistant silicone cables (180 ° C)


- highest industry standards of the materials used


- our products are RoHS compliant


- we supply Mercedes restoration companies & branches


We offer professionally replicated engine wiring harnesses made of silicone cables. Even the cladding material is made of temperature-resistant glass silk or braid tubes. All for maximum temperature resistance and durability.


The engine wiring harness offered here has OE part number:


A1244405532 suitable for


- W124 E280 / E320 with
- M104 engine
- Only Right Hand Drive
Sold without the pictured plastic frame.
Data sheet
electric

wiring harness

model

MB W124