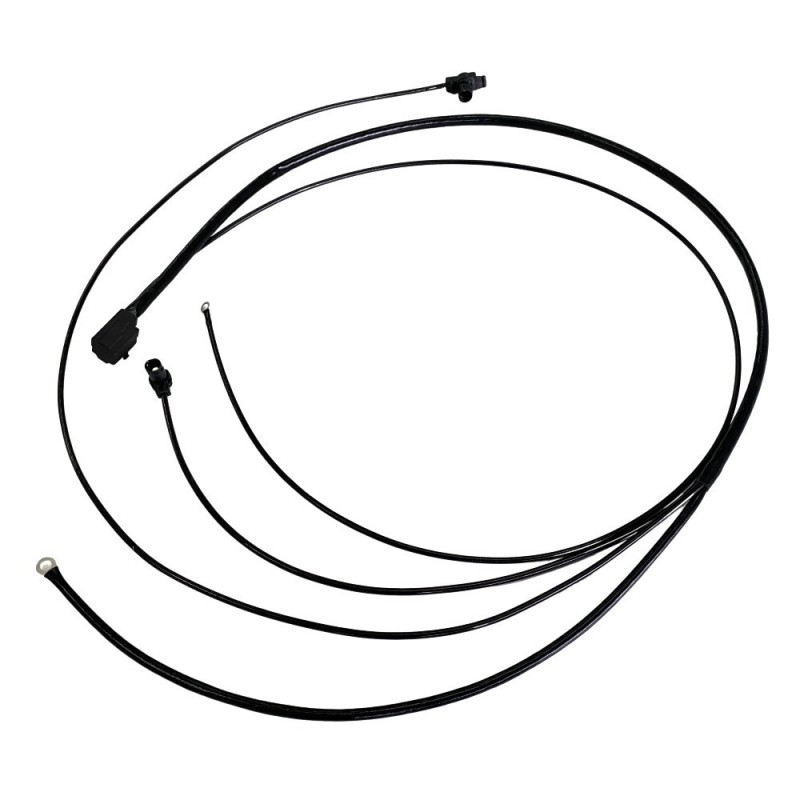  
Mercedes Positive Cable A1295402130
4 - 5 Weeks;
shipping excl
.
Delivery time 2 - 3 days; wiring harness 10 - 15 days.


- suitable for Mercedes R129 SL280 & SL320


- FROM FIN ... F097567


- completely made of temperature-resistant silicone cables (180 ° C)


- highest industry standards of the materials used


- our products are RoHS compliant


- we supply Mercedes restoration companies & branches


We offer professionally replicated engine wiring harnesses made of silicone cables. Even the cladding material is made of temperature-resistant glass silk or braid tubes. All for maximum temperature resistance and durability.


Our wiring harness also covers the usually also brittle cable to the generator. This connection is originally part of the wiring harness A1295402730.


This wiring harness can be used to repair the A1295402130 for Mercedes R129
- with M104 engine (SL280 und SL320)
- FROM FIN ... F098567
Data sheet
electric

wiring harness

model

MB R129
Customers who bought this product also bought: