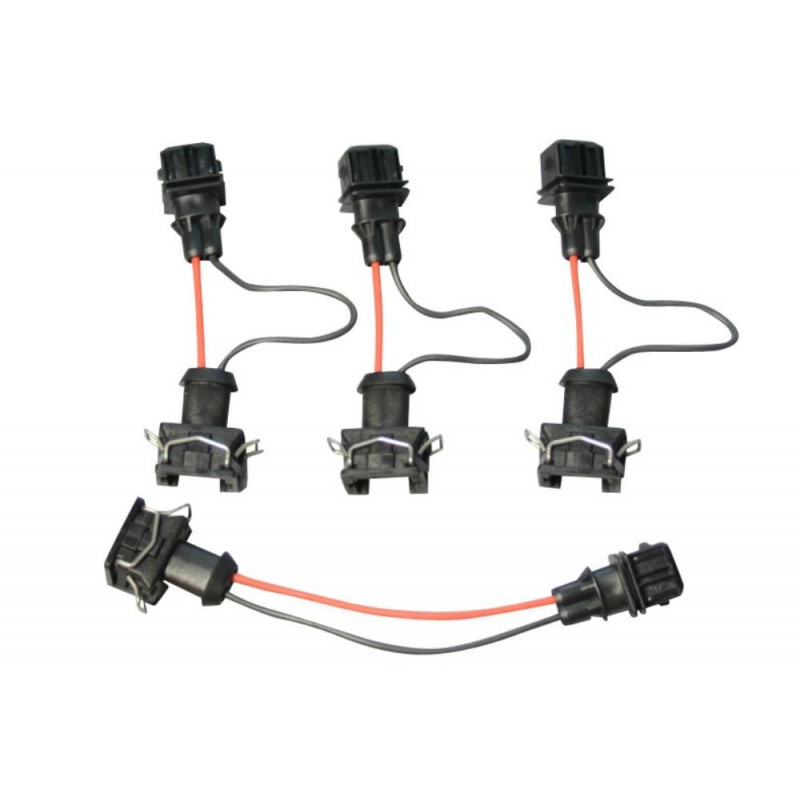  
LPG adaptor set for M111 engines
4 - 5 Weeks;
shipping excl
.
Delivery time 2 - 3 days; wiring harness 10 - 15 days.


- suitable for all W124 200er und 220


- completely made of temperature-resistant silicone cables (180 ° C)


- highest industry standards of the materials used


- our products are RoHS compliant


- we supply Mercedes restoration companies & branches


If you are considering to replace your engine harness and your car is equipped with a LPG system this adaptor set should be on you shopping list.


Installing a LPG system means to cut and reroute the injection valve signal. Therefore the wires have to be cut and the lpg harness is reconnected. Additional cutting and soldering reduces the quality of the harness and harms the guarantee.


Using our adaptor set means that you are connecting/ soldering the LPG hanress just to the adaptors. In any future case of LPG system troubles you can just take out the adaptors. Reconnecting the engine harness to the injectors leads to original petrol based layout.


Content: LPG Adaptor set for 4-Cyl engine (all Mercedes M111)
Data sheet
electric

wiring harness

model

MB W124
MB W202
MB W210
Customers who bought this product also bought: