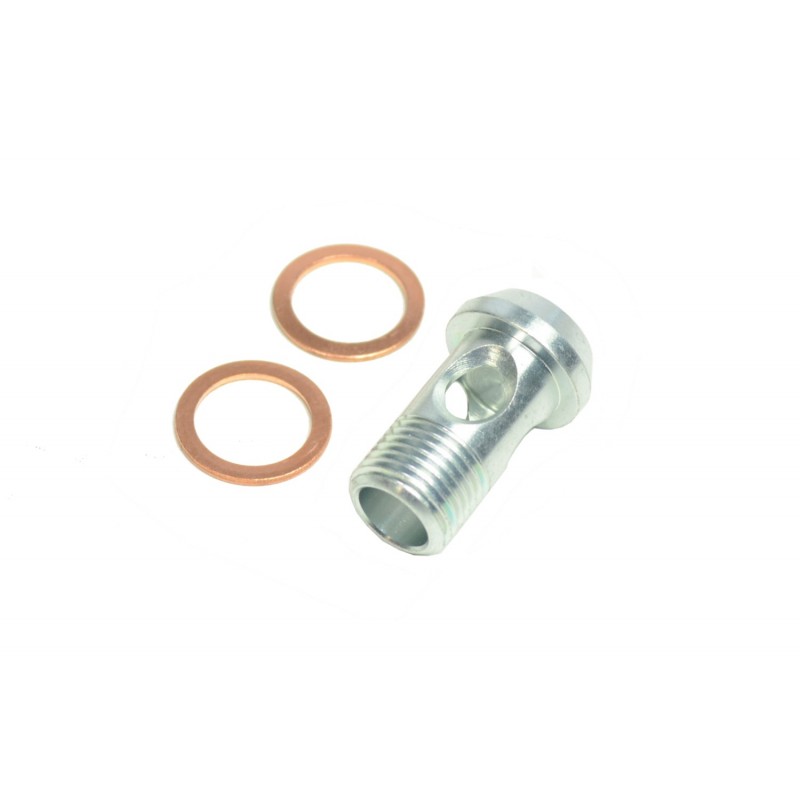  
Banjo Bolt Pressure Container Self Leveling System Mercedes W124, W126, W210 (A1249900063)
4 - 5 Weeks;
shipping excl
.
Delivery time 2 - 3 days; wiring harness 10 - 15 days.


- suitable for all W124, W210, W140 with level control


- incl. sealing rings


- original Mercedes part


- OE number A1249900063
This banjo bolt connects the line to the pressure reservoir with the hydraulic lines toward the shock absorbers.


It is an original Mercedes spare part with the number A1249900063. This part is suitable for all W124, W140 and W210 models with self leveling System.


Content:
1 x banjo bolt
2 x sealing ring
Data sheet
model

MB W124
MB W140
MB W210
Customers who bought this product also bought: