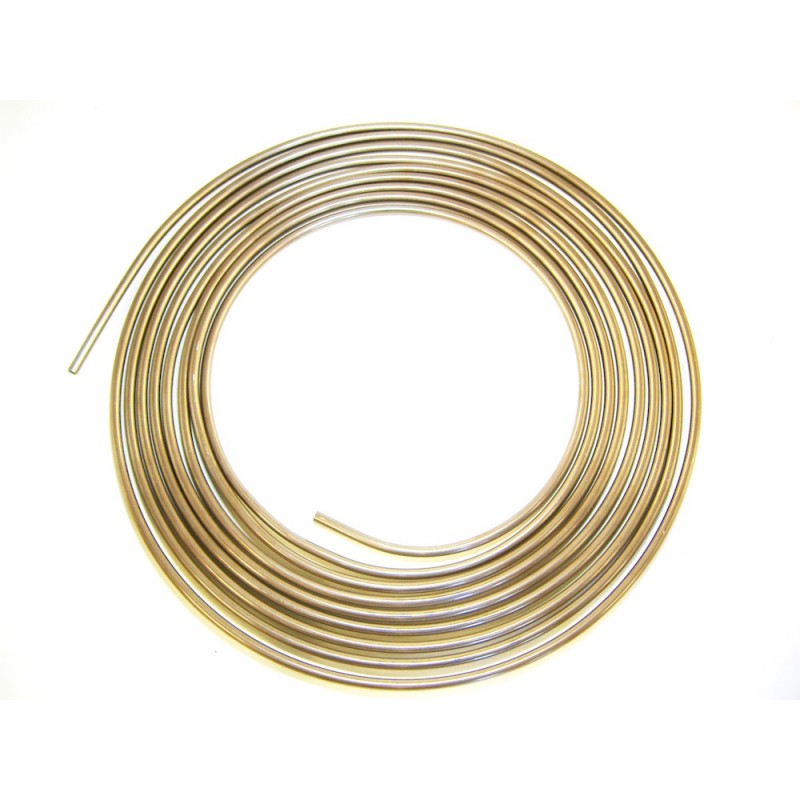  
Cunifer Tube Diameter 8 mm, Length 5 m
4 - 5 Weeks;
shipping excl
.
Delivery time 2 - 3 working days; wiring harness 20 working days (production lead time)


- rustfree


- 8 mm - diameter for fuel lines


- conforms to EN12451


Cunifer tubes are seamless tubes made of a special copper-nickel-iron alloy. The tubes are rustfree. Similar to aluminium these tubes build up a oxygen coating which turns the originally copper colored surface slightly greyish. 


Porsche and Saab used pretty early the higher quality of cunifer tubes to equip their cars from factory. 


Besides the positive aspect of high corrosion resistance cunifer tubes are much easier to install than steel tubes. Reason is that they are much softer. You dont even need a bending tool to install the tubes smoothly on the underbody of your car.


Content: Cunifer Tube outer Diameter: 8 mm; Length: 5 Meter 
Customers who bought this product also bought: