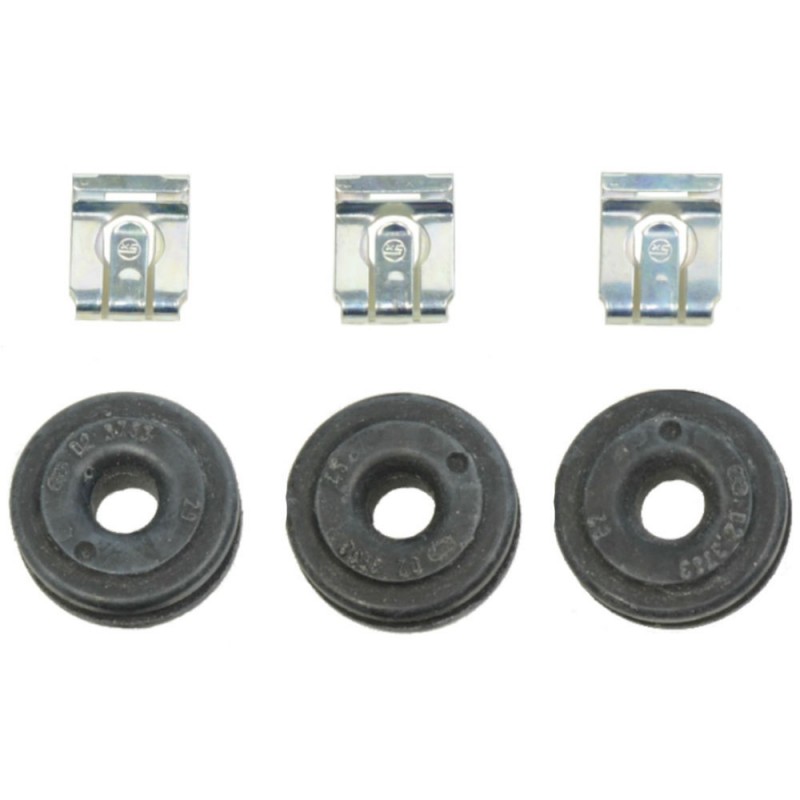  
Mercedes Repair Kit Shift Linkage small
4 - 5 Weeks;
shipping excl
.
Delivery time 2 - 3 days; wiring harness 10 - 15 days.


- Suitable for almost all Mercedes with manual transmission


- R107, W108, W114, W115, W123, W124, W126, R129, W140, W460, W461


- small repair kit (3 x rubber bushing plus clip)


- Replaces Mercedes OE parts A0009921010 & A0009942960


Over time, the gear shift on older Mercedes vehicles becomes imprecise and unstable. This is mostly due to knocked out gear shift selector bushings.


The classic Mercedes design includes 3 gear shift selector bushings connecing the selector with the three gear levers. Due to aging these bushings wide and/ or disintegrate.


The 'small' repair kit includes three rubber bushings and the three clips. The bushings are suitable for shifting rods with 9 mm outer diameter and levers with 24 mm bore hole diameter.


Content: 3 x rubber bushings, 3 x brackets (replacing OE No. A0009921010 & A0009942960)
Data sheet
electric

Car Hi-Fi

model

MB G-Modell
MB R107
MB R129
MB W123
MB W124
MB W126
MB W140
MB W460/ W461
MB W463
Customers who bought this product also bought: