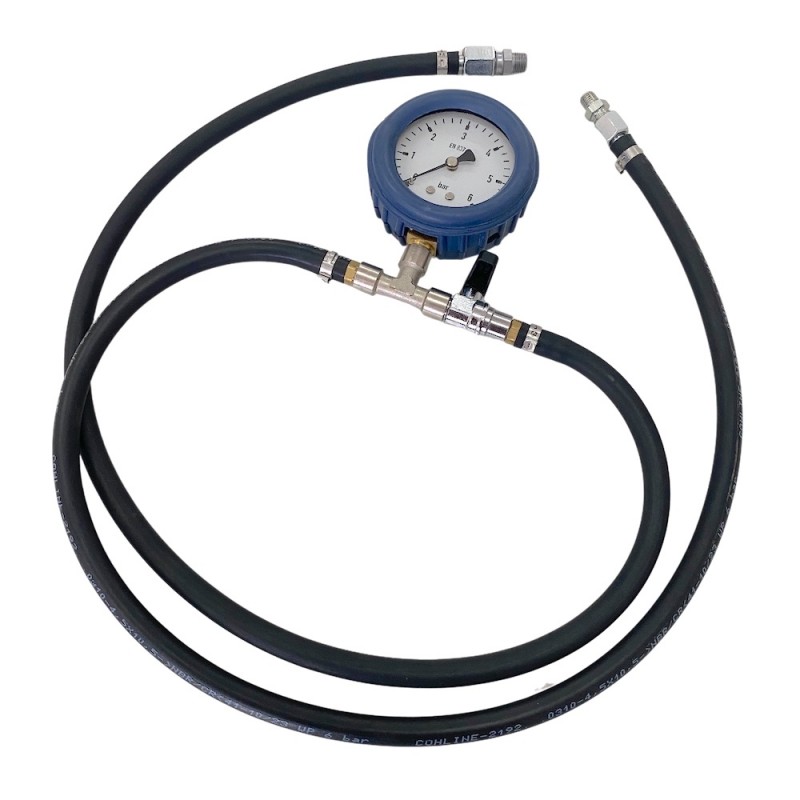  
K-Jetronic pressure testing gauge (KA-Jetronic)
4 - 5 Weeks;
shipping excl
.
Delivery time 2 - 3 working days; wiring harness 20 working days (production lead time)


- works with all KA-Jet CIS systems


- can be used to measure system- & control pressure


- high quality components 


Bosch KA-Jetronic fuel injection system are basically very robust but have problems with fading fuel pressures. The main two pressures influencing the quality of the engie performance are system and control pressure. If you want to reach the best performance of your engine and keep the fuel consumtion on a sensible level you need to check the fuel pressures from time to time. 


Our fuel gauge is mounted between the fuel distributor (M8x1 thread) and the warm-up regulator (M10x1 thread). By closing the cut off valve the meter shows the system pressure. When the valbve is in open position the meter shows control pressure.


Content: 1 x K-Jetronic pressure testing gauge (KA-Jetronic)
Customers who bought this product also bought: