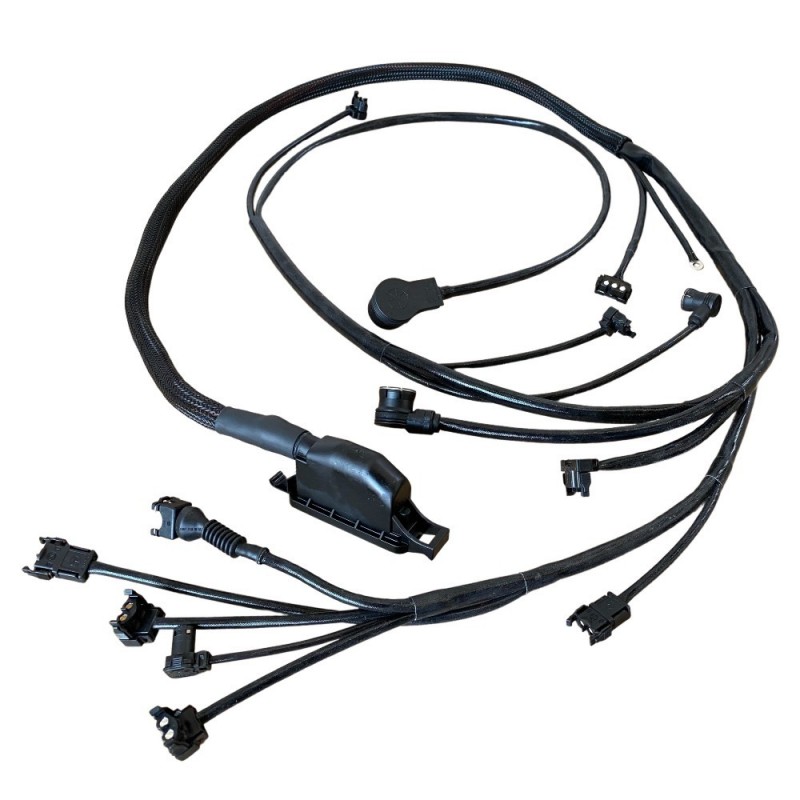  
Engine Wiring Harness A1295401805
4 - 5 Weeks;
shipping excl
.
Delivery time 2 - 3 working days; wiring harness 20 working days (production lead time)


- Suitable for the Mercedes R129 with M119 engine with KE-Jetronic


- No longer available from Mercedes


- Highest quality of the components used


- 100% ROHS compliant
This wiring harness fits Mercedes R129 500SL with M119 engine equipped with KE-Jetronic fuel injection system.


It is a replica of the original wiring harness with the Mercedes OE part number A1295401805. This wiring harness is suitable for:


- Mercedes R129 500SL with
- M119.960 engine
- FROM VIN number F002245 (last 7 digits)


Old wiring harness has to be sent in advance.
Data sheet
electric

wiring harness

model

MB R129
Customers who bought this product also bought: