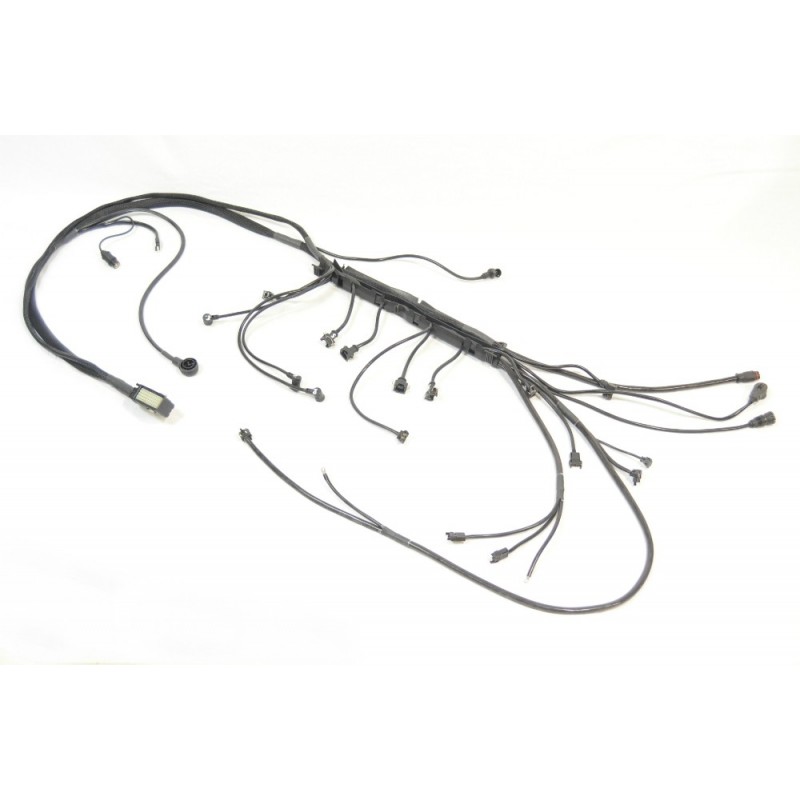  
Mercedes Engine Harness A1244403433 (RHD)
4 - 5 Weeks;
shipping excl
.
Delivery time 2 - 3 working days; wiring harness 20 working days (production lead time)


- Suitable for W124 280E & 320E with M104 engine



- ONLY RHD


- completely made of temperature-resistant silicone cables (180 ° C)


- highest industry standards of the materials used


- our products are RoHS complianta


- we supply Mercedes restoration companies & branches


We offer professionally replicated engine wiring harnesses made of silicone cables. Even the cladding material is made of temperature-resistant glass silk or braid tubes. All for maximum temperature resistance and durability.


The engine wiring harness offered here is the engine harness with part number


A1244403433 suitable for


- W124 with M104 engine 280E und 320E (sedan, station, coupe and convertible) 


- only RHD


from to engine code:
- 942 10/50,20/60 005790
- 942 12/52,22/62 048697
- 992 10/50,20/60 004357
- 992 12/52,22/62 072237


If you are not able to send your old harness in advance you have to pick the option 'with core charge'. Core charge is refunded as soon as your old harness arrives at our facility. If you wish to avoid the core charge payment you select 'old harness sent in advance' and initiate shipment of your old harness.


Sold without the pictured plastic frame.
Data sheet
electric

wiring harness

model

MB W124