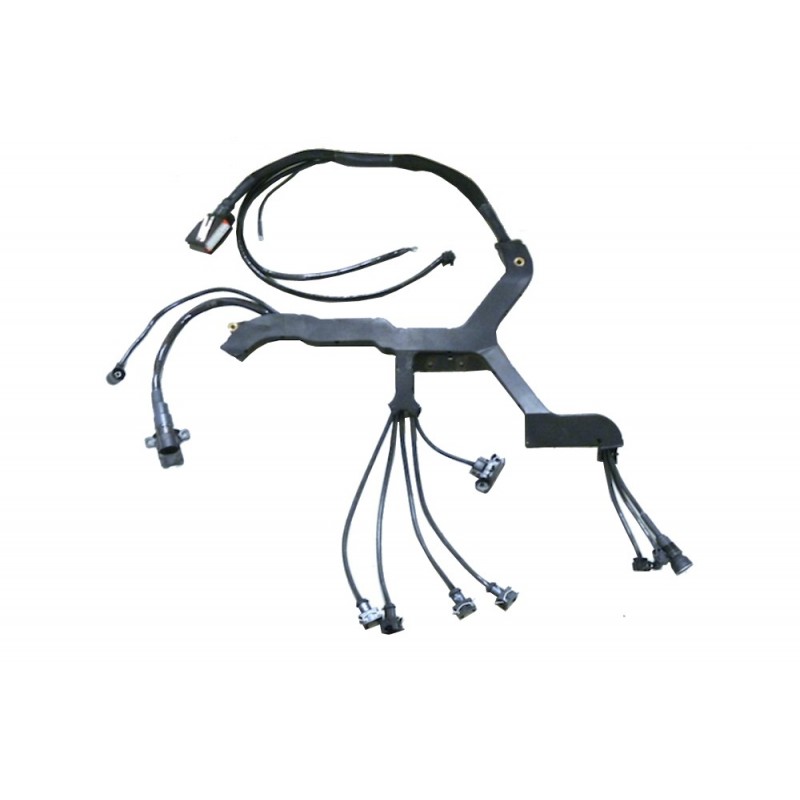  
Mercedes engine harness A1244406632
4 - 5 Weeks;
shipping excl
.
Delivery time 2 - 3 working days; wiring harness 20 working days (production lead time)


- suitable for W124 E200 with M111 Motor



- WITHOUT air conditioning


- completely made of temperature-resistant silicone cables (180 ° C)


- highest industry standards of the materials used


- our products are RoHS compliant


- we supply Mercedes restoration companies & branches


We offer a professional replicated engine wiring harness made of silicone cables. Even the cladding material is made of temperature-resistant glass silk or braid tubes. All for maximum temperature resistance and durability.


The engine wiring harness offered here has OE part number:


A1244406732 suitable for


W124 E200 (sedan, station, coupe, convertible) 


WITHOUT air conditioning


Up to VIN: 
C208307 oder
J075089 oder
F310680


(please compare last 7 digits of your VIN eg. WDB1240921F287397)


We recommend to purchase the engine wiring harness together with the cable harness ignition coils (A1244404008).


Sold without the pictured plastic frame.
Data sheet
electric

wiring harness

model

MB W124
Customers who bought this product also bought: