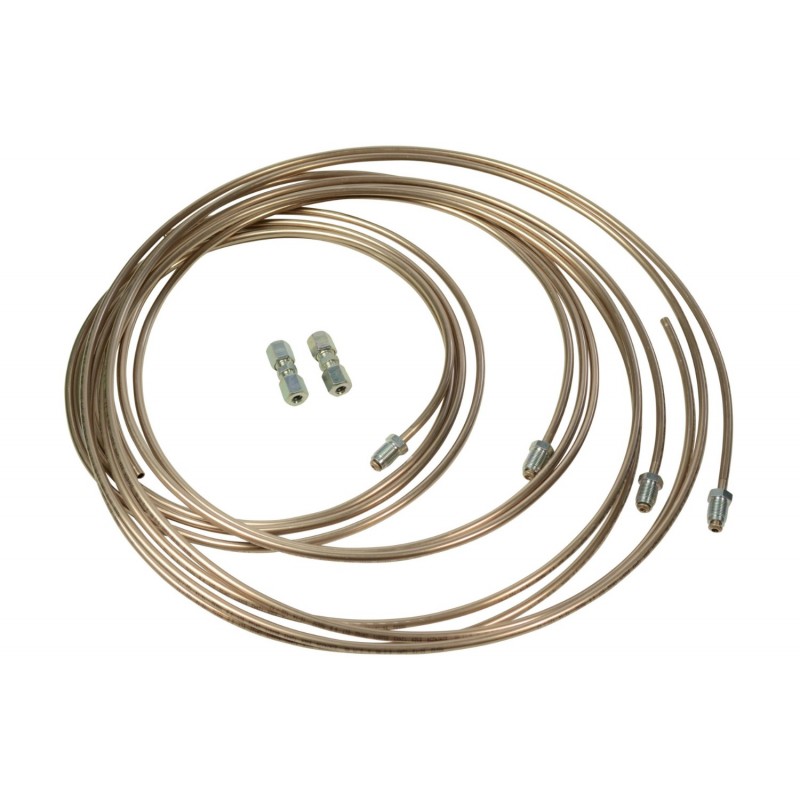  
Mercedes W124 S124 hydraulic lines self leveling system
4 - 5 Weeks;
shipping excl
.
Delivery time 2 - 3 days; wiring harness 10 - 15 days.
- suitable for S124 and W124 with self leveling system
- suitable for cars without ASD (automatic locking differetial)
- rustfree cunifer quality
- easy to install
with this set you can renew all lines running from the pump to the levelling switch connected to the rear sway bar.


This repair set is suitable for W124 and S124 with self levellig system. It does not cover cars with automatic locking differential (ASD).


The set consists of two 5 meter cunifer tubes with 6 mm diameter. The correct flares and screws are already applied. For installation you have to cut the tubes at a disired point and finally connect the frontal with the rear part with the delivered connectors. Handling and installation is much easier when the lines are divided. 


Content:
- 2 x cunifer tubes (diameter 6 mm; length 5 meter)
- 2 x hydraulic connectors
Customers who bought this product also bought: