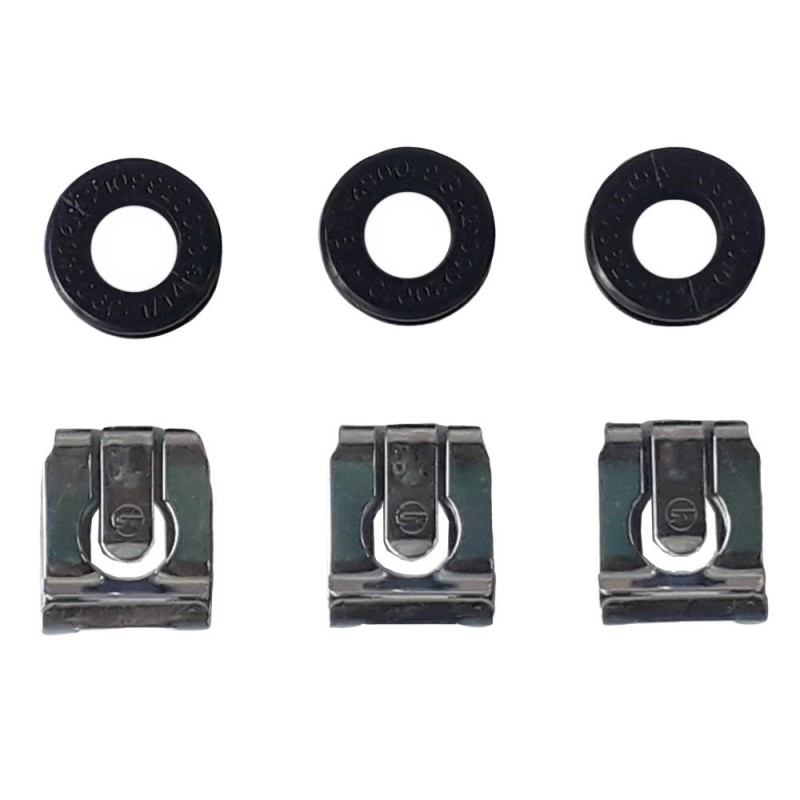  
Repair Kit Shift Linkage End Pieces Mercedes
4 - 5 Weeks;
shipping excl
.
Delivery time 2 - 3 days; wiring harness 10 - 15 days.


- works with almost every Mercedes with manual gearbox



- This kit replaces the bushings in the shift linkage end units / ball heads with part number A1152600353


- R107, W108, W114, W115, W123, W124, W126, R129, W140, W460, W461, W463


- Repair kit (3 x bushings plus clip)


- High quality after market part


Almost every Mercedes with manual gear box suffers from loose gear lever. Precice gear selection is almost impossible. Gear lever seems to have no mechanical connection to the linkage/ gear box.


This is mostly caused by old and brittle gear linkage bushings.


To revive the gear seletor and regain a precise guidance of the lever you have to change the three bushings enbedded in the linkage end units / ball heads. These are suitable for shifting rods with 9 mm outer diameter and with 13 mm bore hole diameter.


Content: 3 x end unit bushing, 3 x clip
Data sheet
electric

Car Hi-Fi
Customers who bought this product also bought: