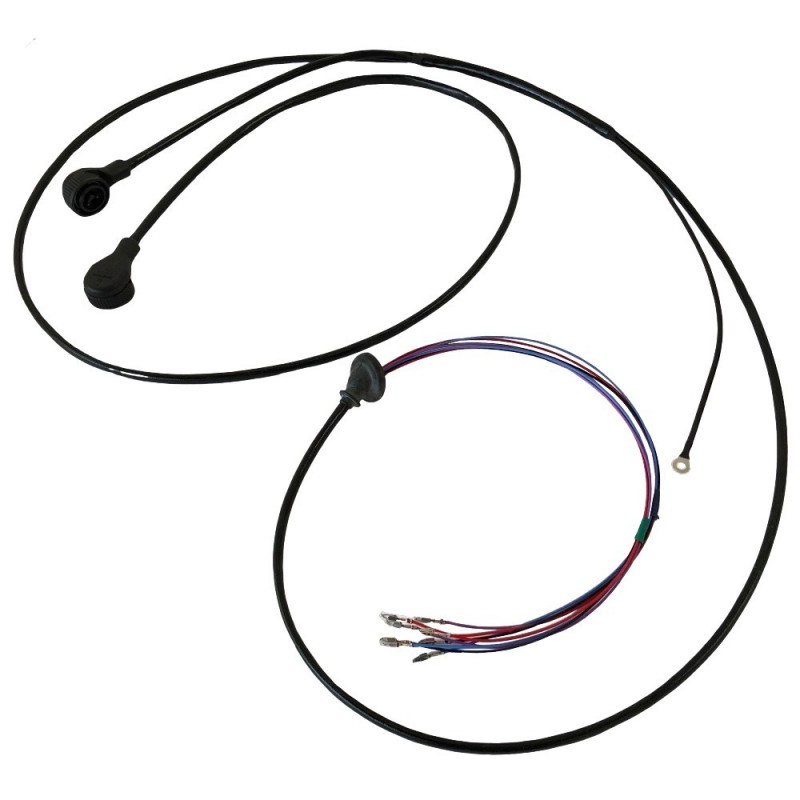  
Repair Wiring Harness Air Mass Sensor M120 (only R129)
4 - 5 Weeks;
shipping excl
.
Delivery time 2 - 3 days; wiring harness 10 - 15 days.


- suitable for R129, SL600, 600SL


- high temperature resistant FLR6Y cables (up to 190 ° C)


- similar to original part number A1404407637


Mercedes Youngtimer harnesses suffer from crumbling insulations. Malfunctions and short circuits are the result.


In addition to our complete motor cable harnesses, we now also offer this repair wiring harness for the air mass sensors of the R129 with M120 engine (with distributor caps).


This repair wiring harness is completely ready to install. It is made of materials with the highest temperature resistances: FLR6Y cables (up to 190 °C) & fiberglass hoses.


Content: 1 x Repair Wiring Harness Air Mass Sensor M120 (only R129)


Customers who bought this product also bought: