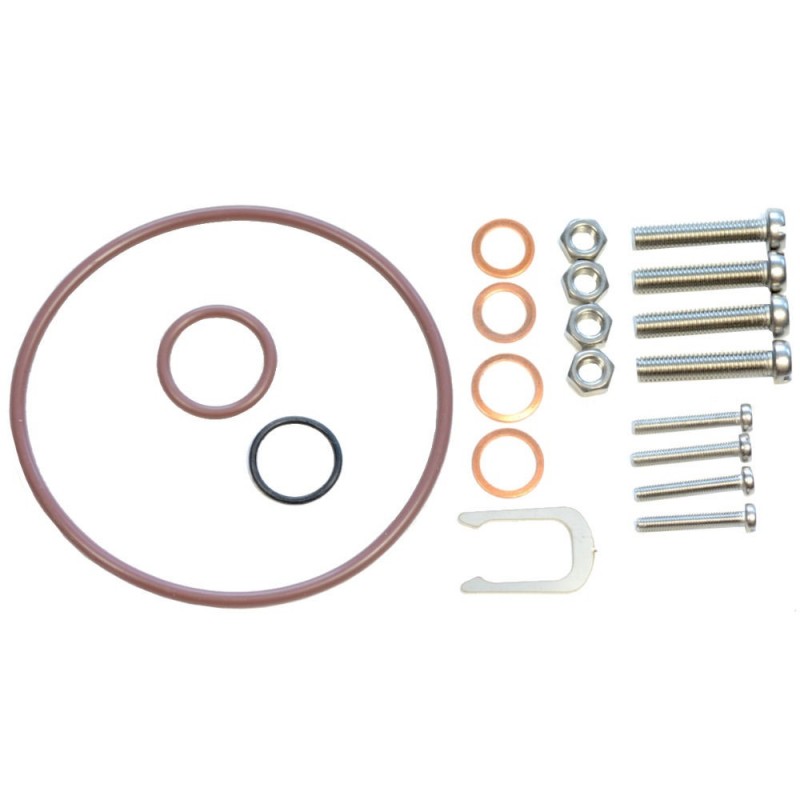  
Warm-Up Regulator WUR basic repair kit
4 - 5 Weeks;
shipping excl
.
Delivery time 2 - 3 working days; wiring harness 20 working days (production lead time)


- works for all Bosch K-Jetronic injection systems 


- full repair kit


- screws made of stainless steel


- Seals made of duralble Viton


- including stainless steel connector clip 


If your K-Jet systems suffers from incorrect control pressures its more than likely that your WUR is faulty.


If you want to get this problem sorted out by yourself you need our basic repair kit. The kit includes all the bits an pieces you need to get a simple 'non-vacuum-adjusted' WUR repaired.


If you have a WUR with Vacuum or boost adjustment you need the single or double diphragm repair kit additionally for a full rebuild.


the following WUR's can be repaired with this kit:


0438140004
0438140008
0438140011
0438140013
0438140014
0438140020
0438140032
0438140048
0438140049
0438140051
0438140055
0438140058
0438140064
0438140065
0438140071
0438140072
0438140073
0438140074
0438140084
0438140088
0438140090
0438140097
0438140099
0438140100
0438140111
0438140118
0438140119
0438140129
Customers who bought this product also bought: