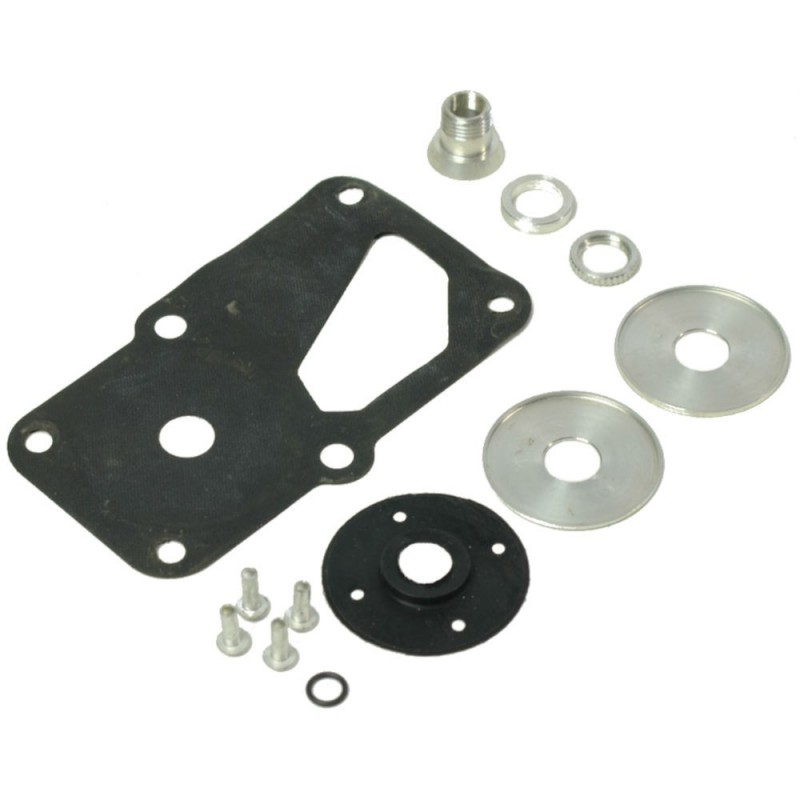  
Warm-Up Regulator WUR Double Diaphragm kit
4 - 5 Weeks;
shipping excl
.
Delivery time 2 - 3 working days; wiring harness 20 working days (production lead time)
- suitable for double diphragm regulators
- includes all parts to refresh the vaccum adjustment unit
This set is used to repair the vaccum adjustment unit of your double diaphragm regulator.


You receive the small and large diaphragm as well as the aluminium washers. Furthermore the set provides the hollow studs and the central hollow screw.


Important information: the set does not include parts provided with our WUR basic repair kit.


This double diaphragm kit is suitable for the following WURs:


0438140022, 0438140034, 0438140045, 0438140051, 0438140053, 0438140054, 0438140060, 0438140061, 0438140062, 0438140063, 0438140067, 0438140068, 0438140069, 0438140070, 0438140075, 0438140079, 0438140082, 0438140084, 0438140085, 0438140086, 0438140087, 0438140089, 0438140091, 0438140094, 0438140098, 0438140101, 0438140102, 0438140103, 0438140104, 0438140106, 0438140107, 0438140112, 0438140113, 0438140116, 0438140120, 0438140123, 0438140124, 0438140125, 0438140133, 0438140138, 0438140140, 0438140153
Customers who bought this product also bought: